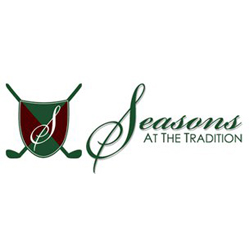 Wallingford, CT (PRWEB) July 17, 2012
Now through September 15, 2012, Seasons at the Tradition banquet facility, now with two locations in Connecticut, is offering a 10-percent discount on event reservations booked for January or February 2013. This discount is valid for parties of 30 people or more and applies to wide assortment of food menu selections and to several events. Along with the discount, a $ 50 gift card is given to those booking a winter event at Seasons; the card, issued the day of the event, can be applied to other occasions or in Seasons' restaurant.
Because the popularity of the Wallingford Seasons at the Tradition location has grown over the years, a second banquet facility at Oak Lane in Woodbridge, Connecticut opened in 2012. The 10-percent discount and $ 50 gift card additionally apply to the new facility. Seasons at Oak Lane offers a full service restaurant and banquet hall that mirrors the high level of atmosphere and taste as the Wallingford location.
The Wallingford Seasons offers two banquet halls, which can be combined through moveable walls into a spacious dining area to accommodate larger parties of up to 230 people. Arched windows provide a view of The Tradition Golf Club, while non-flip hardwood floors allow a dance floor to be nearly anywhere in Seasons' banquet halls. The facility additionally includes a dining room, ample bar area, private bridal powder rooms, and sitting areas, along with Chiavari chairs for wedding receptions. For indoor winter events, Seasons' facilities offer comfort and appealing décor for picture taking or videography.
While Seasons at the Tradition specializes in wedding receptions, the venue's versatile facilities and grounds benefit corporate events, business seminars, banquet parties, anniversary celebrations, bar and bat mitzvahs, special birthdays, showers, and christenings. Whether for a winter wedding reception in January or February or corporate retirement event, Seasons provides flexible and customized menus, unique dining table decor, cocktail party setups, and freshly prepared plate dining.
Seasons is highly rated for menus that include beef, pasta, seafood, or chicken with a wide array of starters such as soups, salads, cheese plates, and hors d'oeuvres. Seasons is also widely known for fresh food menu selections with a high priority on customer service and accommodation, which includes children's menus. Event planners combine every detail to make gatherings and events successful and memorable. Seasons is currently taking reservations for winter events.
Press release services and search engine optimization provided by Keyword Performance.