The Clicker Experience
An Open-Air Booth
---
---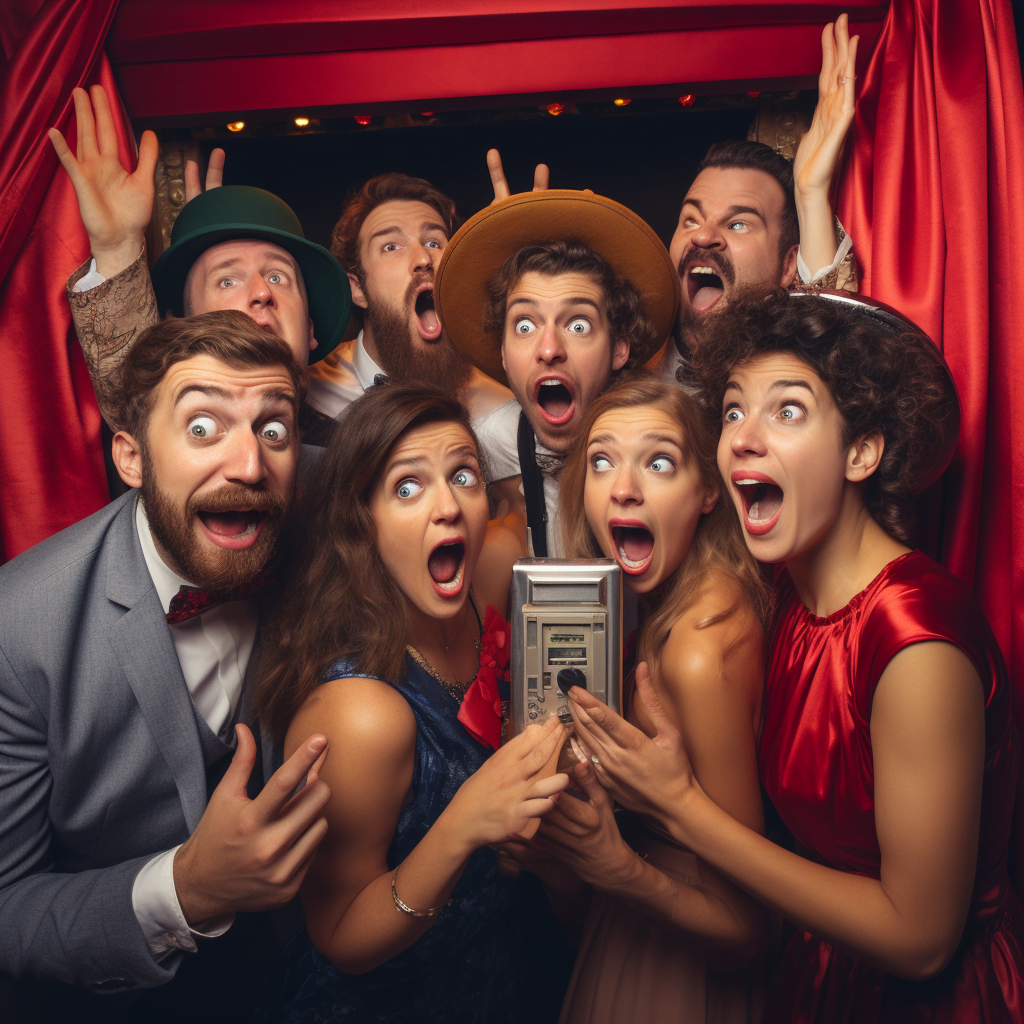 ---
Welcome to a New Era of Photo Booth Fun!
Tired of the typical photo booth experience? So are we. That's why we've redefined the game, offering you an experience like no other. Say goodbye to the awkward countdowns, rushed poses, and predictable snapshots. Say hello to instant, sleek, and controlled fun!
The Clicker Experience
No Countdowns, No Rush
Ever felt the pressure of a quick countdown? We get it. Our sleek photo booth eliminates the typical 3-2-1 waiting game. Instead, we've introduced the Clicker, your all-powerful companion in the world of instant photography. No more wondering if those countdowns did three Mississippis—now it's all about YOUR timing.
Take the Reins
Our Robot doesn't lift a finger until YOU say so. With the Clicker in your hands, you decide when the magic happens. Take your photo when YOU feel ready, capturing the moments that matter most to you. No more rushed poses or closed eyes—just the perfect shot, every time.
Click as You Please
Don't settle for just one shot. YOU are in control, and that means taking as many photos as YOU want. Not satisfied with one? No problem! Just CLICK AGAIN. 😉 Every click captures a unique moment, giving you the freedom to go nuts with your creativity.
Unleash Your Imagination
The Power of YOU
No other photo booth experience empowers you like ours. We believe in giving you the control to create unforgettable memories. Don't let others limit your possibilities—embrace the full potential of your imagination.
Unique, Just Like You
At [Your Company Name], we celebrate uniqueness. Our photo booth experience is designed to reflect YOUR individuality. YOU are in full control, and that's what makes US unique—just like you!
It All Begins with the Clicker
Ready to redefine your photo booth experience? Step into a world where YOU call the shots. Discover the Clicker, and let the fun begin. Because at [Your Company Name], the spotlight is on YOU.
Our Package Includes:
3 or 4 Hours Of Photo Booth Fun
Open-Air Style Holds a large number.
State-of-the-art Photo Booth software
Delivery, Set-up & an Wonderful attendant
Unlimited Turns
Unlimited Prints- one for each person in the photo
Beautifully design custom printouts
Digital Copies
NO Props – not that type of experience
LIMITED Availability – Call or Fill Out The Form Today
CALL NOW – 215-826-7406